Do you Want to know the top home services that most homeowners are looking for each year?
Whether it is the lawn needing a fresh cut, the gutters needing a solid cleaning, or the annual chimney sweep before winter – homeowners have a lot on their plate regarding home maintenance. They want to maintain the resale value of their home, but the upkeep can be quite a bit of work for the everyday person.
Put another way -the time, energy, and knowledge involved in maintaining a home can be burdensome for homeowners. However, what does that mean for you if you're in the service industry? Well, it means an opportunity for your small business!
Below, we share the most common home services people are searching for that can help local small business owners and contractors!
9 Most Common Home Services
Below you will find a list (Not in order) of some of the most common home services homeowners look for annually!
Whether you already do some of these or if you happen to be in the process of adding a service to your repertoire, this list is for you!
1. Plumbing Services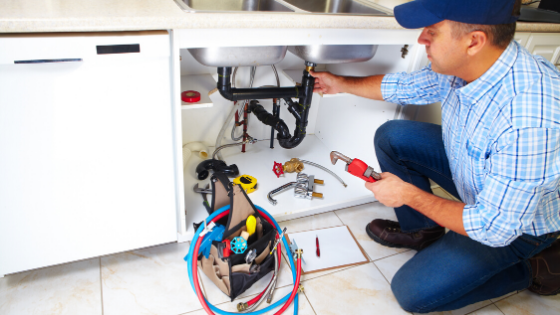 Ready for the most common home service call?
If you hadn't caught on already, plumbing is typically the most commonly used home service when it comes to homeowners needing some help!
Whether it is a leaky faucet or clogged garbage disposal when the water drips – homeowners call like crazy! The following are some of the most common homeowner plumbing problems:
Garbage disposal issues
Leaky faucet
Clogged drains
Frozen pipes
Leaky pipes
Running toilet
On another note, if you're a plumber, be sure to let your clients know to never put these types of things down their garbage disposal!
2. Gutter Cleaning
Who knew those leaves piling up each fall around houses would also pile up in a homeowner's gutter?
Each year leaves and fall foliage is found just about anywhere – from the home's entryway to the downspout of a gutter. And when the leaves start to fall, leaves and other debris make their way into gutters. This is when drainage issues can arise!
Homeowners who understand the importance of clean gutters are always quick to grab a ladder (be safe on that ladder) or call a service provider for their annual gutter cleaning. Keep in mind that if you don't regularly clean your gutters or install gutter guards, you can run the risk of your gutters breaking.
New gutters cost several $1,000, and an easy way to avoid this expense is to clean/inspect them each fall!
3. Paint & Drywall Repairs
Nail pops, cracks, water damage, or the ugly yellow bathroom in a home – you name it – painting and drywall services are something homeowners constantly need.
While some homeowners might try and attempt to patch and repair drywall on their own like this guy…
Typically, most quickly realize patching and mudding drywall is not as easy as the camera makes it seem like! The same can be said when a homeowner decides to paint their kitchen.
It's only a matter of hours before they wish they called someone!
4. Cleaning
The last thing anyone wants to do on a Friday after a long work week is clean, which is why you see the growth of home cleaning service companies nationwide.
With more and more families spending time at work, children's activities, and so on – the busy schedules have led to more homeowners who need cleaning.
Typically, most homeowners are looking for someone who can clean the interior of their home on a bi-weekly or monthly basis. However, many companies offer as-needed cleaning services too!
5. Landscaping
Just like cleaning or painting, it's only a matter of time before filling up a Saturday with yard work becomes tedious.
Numerous landscape companies scatter just about every significant city area offering landscape services ranging from weekly mowing all the way to full landscape architecture projects.
As a home service industry provider – landscaping is a niche that continuously keeps growing… literally! Landscape companies provide a multitude of services, including:
Lawncare
Shrub & tree trimming
Mulching
Hardscapes
Ornamental landscaping
6. Chimney Sweeps
A typical chimney sweep will cost a homeowner somewhere in the neighborhood $125, according to an Angie's List article, but it's worth the cost.
Chimney sweeps are vital to having a safe chimney before burning logs or using a gas fireplace. As the NFPA puts it;
Unclean chimneys are a leading cause of structure fires, according to the National Fire Protection Association, which recommends an annual chimney inspection.

National Fire Protection Association
That being said, in addition to having a clean chimney that is safe for the winter, here is another reason a chimney sweep is vital:
A chimney expert can spot structural damage to a chimney that a typical homeowner may miss.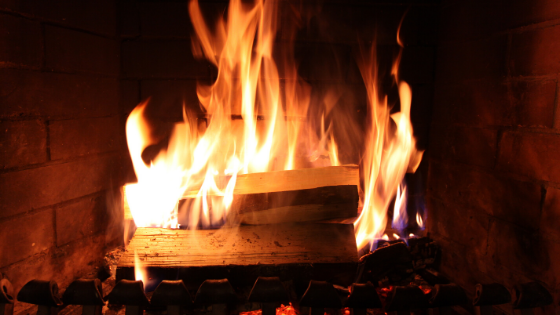 What might seem like an innocent crack to a chimney's crown or a slight compromise within the liner of a chimney, can actually be a huge deal!
Similar to not wanting the gutters to get backed up which can lead to significant water damage to a home, a compromised chimney may be in need of repair or restoration in a hurry.
Chimneys are an item homeowners don't want to wait around getting repaired or refinished, depending on the chimney's need.
7. Siding Repairs
A single piece of siding is a pain to replace because it is interconnected with the other pieces in an interlocking fashion. This is typically why homeowners don't experience just one missing piece – they experience quite a few, and similar to shingles, it is hard for them to replace it independently.
Siding repairs are no easy feat for a homeowner, and they typically need to be done by a professional siding installation company! Without proper siding repairs when needed, they can lead to significant issues such as water damage and more.
Homeowners know the importance of their siding, so it is commonly called for exterior service.
8. Cracked Concrete
Perhaps you have seen some cracked concrete in a driveway, on a sidewalk, or worse… on the foundation of a home. Concrete can crack because of erosion issues, foundational settling, or other complications.
No matter the reason for the cracking concrete, there is only one sure thing – the crack will get bigger in most cases. Sometimes minor cracks are preventable and manageable with the help of epoxy garage flooring or similar solutions, but significant cracks need to be taken care of quickly.
Depending on the location of the crack, cracked concrete can be caused by a variety of things and can need urgent repair or not. It all just depends. However, repairing concrete cracks is not something most homeowners are privy to, so they typically call on this one!
Note: If the cracked concrete is within a chimney, Fireguard is one of the top bets for helping with the crack!
Learn About all of Firesafe Inc's Chimney products
9. Roofing Repairs
Similar to one piece of missing siding turning into twenty, a missing shingle can lead to many missing shingles in just a few wind storms.
While most new roofs have factory and install warranties, depending on the type of shingle or the roof's age, roof repairs are standard service calls homeowners to make.
It's typically clear when a shingle or two goes missing by the exposed plywood. However, there are instances where homeowners won't always see missing shingles. If you do, be sure to get a roof repair ASAP!
If you're an exterior home service provider, encourage homeowners to check their roofs after the winter and each fall with binoculars!
Final Words:
At the end of the day, home services are one of the most common small (And big) businesses found in the United States.
Just look around when driving, and you will see pest control vans, trucks, painting companies – you name it – offering various home services.
So if you're in the home service or commercial construction industry, this article hopefully sheds some light on the top calls about home service requests!
☑️Enjoy what you read. Firesafeinc is a subsidiary of NECS, and for more information about chimney supply products, be sure to visit us here!